I'm still working on the
#Bookaday challenge issued by Donalyn Miller and the folks at the Nerdy Book Club
.
This week was uber-productive because I read a lot of picture books and early readers for school. Actually, I recorded all the picture books, but didn't even bother with the early readers - it felt too cheat-ish.
Here are last week's books:
June 10 - five picture books
June 11 - 29 picture books
June 12 - nothing
June 13 - nothing
June 14 - The Platypus Police Squad: The Frog Who Croaked by Jarrett Krosoczka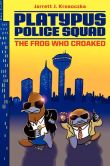 June 15 - Galaxy Zack #1 and Amelia Bedelia (the new chapter books) #1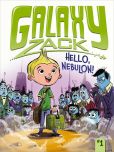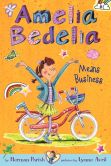 June 16 - The Good, the Bad and the Witchy by Heather Blake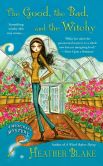 I find myself feeling guilty if I do too much reading on a week day when our house is a disaster area and needs so much attention. So those two days where I read nothing? I worked on the house. I did work on the other days, too, but I am trying to find some balance, like working during the normal school day hours and relaxing in the evenings. Hopefully I'll find a good rhythm soon so I can enjoy my summer and my reading with more joy and less guilt.